About Transforming Life Project
Transforming Life was birthed as a result of seeing the devastation caused by unhealthy lifestyle practices in our communities. We believe prevention is the key and that individuals can and will reach their peak performance by choosing simple proven lifestyle habits. We know that change can be a challenge, and we are here to support you every step of the way.
We have found that transformation occurs with Trust in Divine Power, Rest, Adequate Water, Nutrition, Sunlight, Fitness, Open Air, Remedies in Nature, and Moderation in all things. These are the keys that will transform lives.
We, the team at Transforming Life, invite you to explore our website, take the challenge and transform your life.
About the team
The team at Transforming Life is located on the southern tip of the beautiful Napa Valley. We are a diverse group of medical professionals and lay people with a passion for health. Our team has the combined experience of over 70 years in health care, and we are committed to seeing lives transformed.
Declaration of Intent & Scope of Practice:
We at Transforming Life believe that many conditions whether of the body, mind or spirit, including broken social relationships do not occur without a cause. Our goal is to provide information in assisting individuals to find the root cause of many conditions and to assist individuals in achieving optimum overall health. 
We believe lives can be transformed through healthy lifestyle practices. Sound nutrition, exercise, proper rests, stress reduction, and the elimination of emotional baggage are some of the natural approaches to achieving better health through lifestyle changes.
We do not diagnose nor are we involved in the treatment of disease. The information that we provide is intended for general knowledge and is not a substitute for medical advice or treatment for specific medical conditions. As with any medical issue, always consult your medical doctor.  Also, whenever starting a new program, always consult your primary physician.
MEET THE PEOPLE BEHIND TRANSFORMING LIFE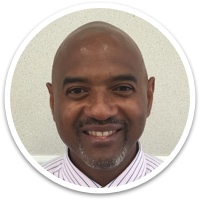 Alvin Hamilton
Registered Nurse
Alvin Hamilton, RN, is a graduate of Santa Rosa Junior College and the University of San Francisco in nursing. He is a firm believer in natural remedies. Alvin is also an herbalist who studied under Dr. Christopher's son, David Christopher. Alvin believes in letting your food be your medicine. He, like the rest of the Transforming Life team, has a passion for sharing his knowledge of healthy living principles with others.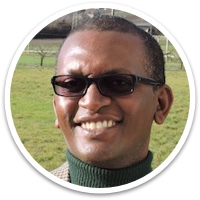 John Wambaa
Article Contributor
John is a lay member of our team for the last seven years. He hails from a Finance background, working in Internet Advertising as well as the software industry in the last 15 years. He is also a contributor to Transforming.Life articles and lends his voice in areas of health as well as personal finance from his perspective as a member of the community as well as years of attending seminars on health. He has a passion for both writing and healthy living. John is also practicing the principles of preventative health our team is advocating for.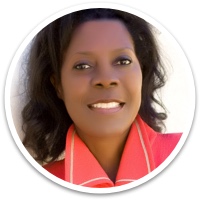 DARLENE HALL
Registered Nurse
Darlene Hall, BSN, RN has a passion for wellness and wholeness of Body, Mind and Spirit, She graduated from University of Alabama, School of Nursing. Darlene is the author of Mind-Body-God Connection. In addition, she has Certification in Medical Missionary Training and Natural Remedies from MEET Institute, Continuing Education in Plant Based Nutrition, the T. Colin Campbell Foundation (through Cornell University), Certification in Depression Recovery Programs (Facilitator), Training in Coronary Heart Disease (CHIP Program Facilitator), and Continuing Education (CE) in Psychoneuroimmunology.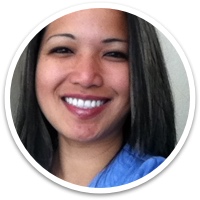 DIVINA VILLANUEVA
Registered Nurse
Divina Villanueva, ICU RN, has seen first-hand the devastating effects of diabetes: wounds that would not heal, loss of sensation, loss of eyesight, and even loss of limbs, Divina's passion is to educate people on taking charge of their own health.
Divina participates in the annual American Canyon Health Expo and volunteers her services providing free healthy cooking classes and health education for the community. Divina is a strong believer in total healing...from the inside, out.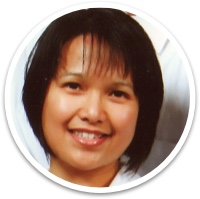 CARMINA BENSAN
Registered Nurse
Carmina Bensan, RN, has a background in both bedside and psychiatric nursing. She is also a lifestyle counselor/coach, sharing with others her personal experience with using natural remedies, hydrotherapy and plant-based cooking. Having helped hundreds of patients, she has witnessed the destructive impact of disease on the mind and body. Because she believes knowledge is golden, Carmina's focus is to educate individuals in principles that will lead to good health. Proverbs 8:11 is her motto, "For wisdom is better than rubies; and all the things that may be desired are not to be compared to it."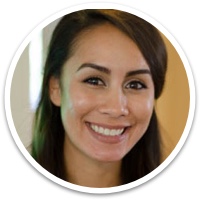 SUSAN ESTEBAN
Registered Dental Hygienist
Susan has been working in the dental field for seven years and really enjoys educating and teaching how to prevent disease both in the mouth as well as the whole body. She studies the connection between oral and total body disease and can often see signs of what is going on in the body just by looking in the mouth. She is continually researching and surveying in order to find the most successful ways to achieve and maintain good health. In her spare time, she enjoys sharing her passion of healthy cooking with others through various classes as well as rescuing animals.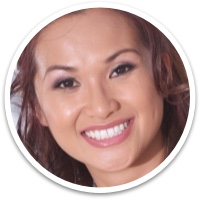 CRYSTAL HOCSON
Registered Nurse
Crystal Hocson, RN, BSN, has been working in the Labor and Delivery Unit for over 10 years and is passionate about providing quality, compassionate care and education to her clients to ensure they have the right start at life together.  Crystal is a privileged member of the health team at Transforming.Life and assists in health presentations, education, and coordination of health videos for the website.  Crystal participates in the Annual American Canyon Health Expo and enjoys educating the public on how to optimize their health through simple, natural health principles.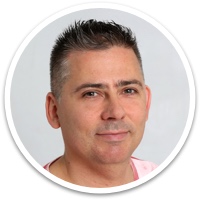 Boris Marjanovic
Marketing Coordinator
Boris is a graduate of the Faculty of Economics in Pula, Croatia and is currently pursuing his Ph.D. in Marketing. He is a Lecturer at Polytechnic of Pula; there he teaches Marketing and Business Organization. Boris believes that the most valuable gift that he gives to his students is practical knowledge. The motto at Polytechnic of Pula is "The knowledge we apply immediately".
Boris not only has a passion for the business world, but an equal passion for health as well. He has been involved in many health outreach programs and is an advocate for prevention. Boris believes that health is one of the aspects of life individuals value the most. For him, to promote health is very motivating, and to promote it effectively is a true challenge. As part of the Transforming Life team, his goal is to reach individuals and empower them to "transform" their lives.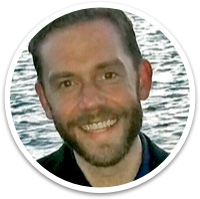 Jeffrey Maxwell
Article Contributor
Jeffrey, BBA, has a background in teaching and using natural means to regain and maintain good health. His formal education also includes business administration with accounting. Jeffrey's health ministry resume includes almost two years at a lifestyle retreat in Georgia where he became the head male therapist until 2008. His experience is in educating individuals and groups--in layman's terms--about disease and the laws of health along with using herbal remedies and hydrotherapy to assist in detoxifying and building up the body. He has written articles and tracts, and has been on the radio a few times speaking upon these subjects and others. His greatest joy is in service to others and believes faith is key to complete the wholistic approach.